By the summer of 1950, the White House was a shell.
President Harry Truman and his family had been evicted from their home because the second floor was about to fall in. Truman downplayed the building's terrible condition, and its disembowelment was kept hidden from the public. Truman feared the press would seize on the near-collapse of the White House as a metaphor for his struggling presidency.
Robert Klara told the little-known story of the White House renovation in his book, The Hidden White House: Harry Truman and the Reconstruction of America's Most Famous Residence.
"People have no idea that White House is, relatively speaking, a modern building," he said in an interview with The New England Historical Society.
White House Parking Garage
Historic preservation was viewed differently in 1950 than in 2016. Many considered a building restored if the exterior walls were kept standing.
Congress had appropriated $5.4 million to remove the White House interior and replace it with a steel frame. But lawmakers did not say how it should be put back together. They left it up to the six-man Commission on the Renovation of the Executive Mansion.
Contractors took out everything inside the building except the third floor. They removed the interior walls, a quarter of a million bricks and 30,000 hand-hewn laths. Men drove bulldozers inside the building. The Executive Mansion was the equivalent of a parking garage.
"What they kept and what they were able to retain was attributable to a surprisingly small number of people," Klara said.
Klara credits Lorenzo Winslow and Douglas Orr, along with Truman, for preserving the historic character of the White House.
Lorenzo Winslow
Lorenzo Winslow became the White House architect after winning a contest to design a heated swimming pool for Franklin Roosevelt. The unusual career path was fitting for such an eccentric individual.
He often took time off from work to attend séances and talk to the dead. And though he had a wife and a daughter, he engaged in frequent dalliances with women – sometimes at lunch.
Winslow, a quiet, unassuming man, didn't talk much about himself. Born and raised in Mansfield, Mass., he was trained in architecture and engineering at MIT. He began his career working as a draftsman for Boston architect T. Edward Sheehan. After World War I he moved to Greensboro, N.C., where he practiced architecture until the Great Depression. Then he moved to Washington, D.C., to work on public buildings — and then FDR's pool.
Winslow drew all the designs for the new White House, leaving the public state rooms much as they were and adding modern conveniences to the family rooms. He also insisted that nearly everything removed from the White House — windows, doorframes, mantelpieces, flooring – be numbered, catalogued and stored so they could be put back in place.
"He was the preservation cop on the job," Klara said. "If it hadn't been for Winslow, I don't want to think about what could have happened."
Winslow had a vision to restore the public rooms in the Federal style from the 1800-1820 period of President Monroe's rebuilding. Klara faults him for excluding the rest of the White House history.
"In terms of preserving the house, Winslow committed many sins," said Klara. "His vision of that Federal house should look like was exclusionary to a fault."
Speed Up
After two years living in the Blair House, Truman grew impatient with the slow pace of the building's reconstruction. He had been lucky to escape an assassination attempt while he was upstairs at the Blair House. Armed gunman killed a White House police officer stationed on the sidewalk outside the front door.
Truman wanted the White House finished by April 1952 so he could live in it during his last months in office.
Workers were able to restore the paneling and trim of the Green, Blue and Red Rooms and the State Dining Room. But carved oak and mahogany paneling from other rooms were loaded onto a truck and taken to Fort Myer, where they were covered with dirt.
Some of the debris was sold off as souvenirs.
Time had simply run out on Winslow's vision to put the old White House back into the new one.
Klara said part of the blame lies on external pressures that Winslow couldn't withstand. But part of his failure lay in his own behavior.
"He was a very eccentric man, and there were times the job needed him," said Klara. "There were unbelievable things he did."
Douglas Orr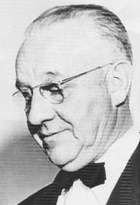 To the extent Lorenzo Winslow was able to prevent the White House from looking like a Levittown interior, Douglas Orr deserves credit.
Orr was a dyed-in-the-wool New Englander. Born in Meriden, Conn., he studied architecture at Yale and designed a number of prominent buildings in New Haven and at Yale. He was fluent in several architectural styles, having designed the Art Deco Southern New England Telephone Building and the Colonial Revival New Haven Lawn Club.
When Truman was privately freaking out about the state of the White House, Orr was a logical person for him to contact. He then headed the American Institute of Architects, and Truman named him vice chairman of the Commission on the Renovation of the Executive Mansion.
"Orr was a really good guy to have on that job," Klara said. He was a capable architect who understood the symbolic value of the house and the need to balance considerations of style, aesthetics, restoration and preservation, Klara said.
Orr, for example, supported a controversial proposal to paint the State Dining Room's heavy dark paneling a light celadon green. It was historically accurate and lightened the funereal atmosphere of the room.
Contractors applied the celadon paint over a layer of clear coat in order to remove it later, if necessary. It was.
1st TV Tour of the White House
On May 3, 1952, Harry Truman led newsmen on the first televised tour of the White House. (Watch it here.) It was a smash hit, with an estimated 30 million people watching.
Truman pointed out the only state room with real antique furniture — the Diplomatic Reception Room. It would take First Lady Jackie Kennedy to finish the job of furnishing the White House with period and original pieces. She understood how to wheedle money and antiques from wealthy bluebloods – something the middle-class Trumans and Eisenhowers didn't.
Klara faults the commission for letting a department store furnish the entire White House. B. Altman did it for less than $213,500 — pretty much all that was left to fill 132 rooms.
Mrs. Kennedy "did something that the commission could have done but didn't do," Klara said. "They had all these bluebloods who would have gladly taken it over."
Nonetheless, Klara believes the commission had a difficult task.
"The White House was so old, and had been changed and worked on and disemboweled and abused so continuously," he said. "These men weren't really working on one building, they were, in a literal sense, working on every president's visions. The complexities of the job were profound."
The commission, said Klara, gave priority to speed and economy. "There was not as much concern about preservation," he said.
"If they had restored the house the way they'd do it today, it would take forever."
*  *  *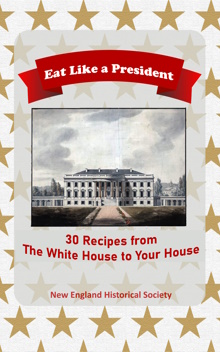 Available now in paperback. Click here to order your copy from Amazon. 
Read Part I of this story here. This story last updated in 2023.