Are you looking for a book to help you explore apple recipes from yesteryear? This book, "29 Historic New England Apple Recipes," is your guide to the past and present of New England's favorite fruit. With this book, you will:
Discover the rich history and unique recipes of apples, from cider to pie
Learn how to make the same traditional recipes that early colonists used to make
Unlock the secrets of making the perfect apple pie
Enjoy the same flavors that New Englanders like Louisa May Alcott, Fannie Farmer and Julia Child loved.
This book includes recipes for traditional New England apple dishes, fun facts about the unique history of apples and a guide to making cider and cider vinegar.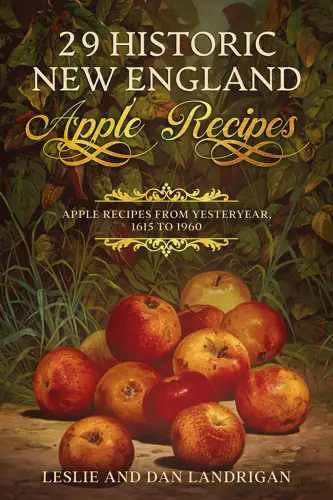 Get ready to explore New England apples! The new revised edition is available now in paperback or as an ebook from Amazon.