Lowell Mason was born in Medfield, Mass. in 1792 and while he wrote neither the music nor the lyrics to Joy to the World, he is the main reason Americans have been singing the Christmas carol it for nearly 200 years.
Born in 1792 in Medfield, Mass., Mason was musically gifted as a boy, and both parents belonged to the church choir. He started his career, though, in banking, establishing himself in business in Savannah, Ga.
But he was always drawn to music and he continued to study music as an adult. Working with a German teacher perhaps explains his preference for European-style hymns over home-grown, American music.
The Lowell Mason Hymn Collection
He came out with his first collection of hymns in 1822, but he had to get over some hurdles. A number of publishers rejected the 350-page volume. The Boston Handel and Haydn society finally agreed to publish it as The Handel and Haydn Society's Collection of Church Music. Mason didn't attach his name to the book, perhaps out of fear that it would hinder his banking career.
But the book immediately succeeded. Mason drew the tunes from classical composers such as Haydn, Mozart and Beethoven, and Americans ate it up. He and others helped use the success of the collection to push for inclusion of music education in public schools.  Mason then became a music teacher and founded his own music school.
Joy to the World
By the 1830s, Mason had moved beyond being a simple banker with an interest in music. He had become a tastemaker and director of the Handel and Haydn Society – and he had decidedly European tastes. While America had produced its own musical styles, Mason looked to Europe for inspiration. And his Better Music Movement gradually pushed American composers and musical styles aside – a development mourned by many music historians.
Mason followed his first publishing success with a collection of hymns for children. And in 1839 he published The Modern Psalmist, and included Joy to the World in it. He probably discovered the song on his travels in Europe.
The lyrics to Joy to the World were written by English minister Isaac Watts. He based them on the 98th Psalm from the Bible. The origins of the tune, called Antioch, aren't clear. Mason attributed the music to German composer George Frederic Handel. While Handel probably didn't write the song in the form it is performed, it does lift passages from his music arranged into the tune we now know. But exactly who did the arranging is not clear.
Regardless, the song quickly become a classic in churches across America. The Dictionary of North American Hymnology reports that is far and away the most frequently published Christmas hymn, appearing in 1400 hymnals and you may feel like you've heard it that many times already this holiday season.
Mason would eventually move his base of operations to New York City. He died in Orange, N.J., in 1872.
 *  *  *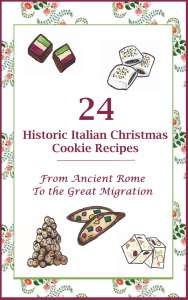 The Christmas holiday actually began in ancient Rome — and so did Italian cookies. The New England Historical Society's new book, 24 Historic Italian Christmas Cookie Recipes, tells you how to make those delicious treats. It also bring you the history of the Italian immigrants who brought them to New England. Available now on Amazon; just click here.
This story updated in 2022.