Think you know all about P.T. Barnum, newspaper editor, progressive mayor and hospital founder? Though a legend for his hoaxes and his circus, Phineas Taylor Barnum had a serious side. For example, he lost money to bad investments in the 1850s. But he recouped his losses by traveling on a circuit as a temperance speaker.
Here, then, are 14 other facts about the great showman you may not know.
1. Never said it.
P.T. Barnum never said, "There's a sucker born every minute." He did, however, say, "Every crowd has a silver lining."
He also said, "Nobody ever lost a dollar by underestimating the taste of the American public."
2. Mayor Barnum
P.T. Barnum served a one-year term as a progressive mayor of Bridgeport, Conn.,  in 1875. He fought for a clean water supply, gaslight in the streets and a crackdown on vice and prostitution.
Today the Barnum Museum gallery, now installed in the People's United Bank, features artifacts that belonged to Barnum, Tom Thumb and historic Bridgeport. The museum, damaged by a tornado and hurricanes, is engaged in recovering and preserving thousands of artifacts and to stabilizing and restoring the building.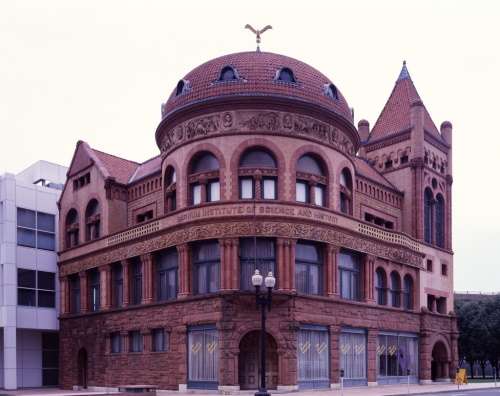 3. Into health care, too.
He served as the first president of Bridgeport Hospital, having helped found it in 1878.
4. 'When I was a boy…'
Growing up in Bethel, Conn., Barnum was so poor he had to borrow a pair of shoes to attend his father's funeral.
5. A real grizzly
5. There really was a Grizzly Adams, and he performed with Barnum's show in New York City. (Read about him here.) He started out as a Boston shoemaker and suffered a series of reverses in his life. But Barnum hired him in his last year, bringing him fame and fortune. For a while.
6. He planned ahead
P.T. Barnum was buried in a cemetery he designed – Mountain Grove Cemetery in Bridgeport – after dying on April 7, 1890, following a stroke.
7. Location, Location, Location
He worked for many years as a real estate developer. Actually, he did more than that. P.T. Barnum built East Bridgeport.
He offered an innovative financing scheme that allowed working-class families to buy their own homes. If they put 20 percent down and paid back the rest at 6 percent interest, they would then own the property outright once they settled the debt.
8. A park, too
He developed one of the first waterfront parks, Seaside Park in Bridgeport, donating land for it and persuading others to donate land as well.
9. If you ever wondered…
He contributed heavily to the founding of Tufts University in Medford, Mass. Barnum served on the board of trustees before its founding, and donated $50,000 to build the Barnum Museum of Natural History. The museum, built in 1884, housed his collection of animal specimens and the stuffed hide of Jumbo the elephant. Today Tufts has a mascot named Jumbo.
10. P.T. Barnum, newsman
P.T. Barnum started a newspaper in Danbury, Conn., in 1831 called The Herald of Freedom, which fought bigotry and fanaticism. He was arrested for libel three times and sent to jail for 60 days after accusing a Bethel deacon of "taking usury of an orphan boy."
11. Barnum the showman
He launched his career as a showman by hiring an old African-American woman named Joice Heth, who he claimed was 161 years old and had worked as George Washington's nurse. He also promoted Jenny Lind, the Swedish Nightingale, as well as Tom Thumb and Commodore Nutt.
12. Seven-Mule Barnum
P.T. Barnum served two terms as a state representative from Fairfield, Conn. While serving in office he spoke in favor of ratifying the 13th Amendment to the Constitution, which abolished slavery.
He said, "A human soul, 'that God has created and Christ died for,' is not to be trifled with. It may tenant the body of a Chinaman, a Turk, an Arab or a Hottentot – it is still an immortal spirit."
He also ran for Congress against his third cousin, William Henry 'Seven Mule' Barnum, who defeated him using dirty political tricks.
13. Late Bloomer
Though he spent much of his career as a showman, he only started 'The Greatest Show on Earth' late in life, at 61 years old.
14. Best Seller
At the end of the 19th century, publishers printed more copies of his autobiography, The Life of P.T. Barnum, in North America than any other book, other than the New Testament.
With thanks to Only in Bridgeport, by Lennie Grimaldi, for much of the information in this list. This story was updated in 2022. If you enjoyed this story about P.T. Barnum, you may be interested in reading about his grandson, who threw the greatest bachelor party on earth, here.
Images: Barnum Museum By Carol M. Highsmith – Library of CongressCatalog: http://lccn.loc.gov/2011631848Image download: https://cdn.loc.gov/master/pnp/highsm/13600/13654a.tifOriginal url: http://hdl.loc.gov/loc.pnp/highsm.13654, Public Domain, https://commons.wikimedia.org/w/index.php?curid=52099960. Gravestone By The original uploader was Staib at English Wikipedia. – Transferred from en.wikipedia to Commons., CC BY-SA 3.0, https://commons.wikimedia.org/w/index.php?curid=34580757. Seaside Park By User:Magicpiano – Own work, CC BY-SA 4.0, https://commons.wikimedia.org/w/index.php?curid=30375583.