If someone asked if you knew of any famous Salem witch trials descendants, you might come up with Nathaniel Hawthorne. The 19th-century author you studied in high school famously changed his name from Hathorne. He wanted to distance himself from his great-great-grandfather, John Hathorne, who helped sentence 20 innocent people to die.
But did you know that Hawthorne had neighbors in Concord, Mass., who were also Salem witch trials descendants? Louisa May Alcott and her sisters Anna, Elizabeth and May were the great, great granddaughters of Judge Samuel Sewall. Sewall later apologized for his role in the witch trials, though it didn't help him get a date.
In fact, plenty of Salem witch trials descendants achieved fame and fortune. If you throw in cousins and nephews, more than half the U.S. presidents had a blood connection to someone involved in the events of 1692-93.
The sheer numbers of people involved explains the abundance of famous Salem witch trials descendants. Gov. William Phips appointed a Court of Oyer and Terminer to deal with the witchcraft accusations in February 1692. Nineteen were hanged on Proctor's Ledge,  one was pressed to death and five died in jail. By May of 1693, hundreds of accused witches filled Massachusetts jails. Then the colony finally came to its senses.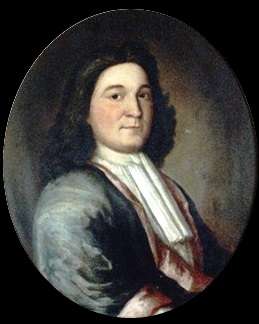 William Towne
William was probably lucky to have died before three of his daughters were accused of witchcraft. He and his wife Joanna arrived in Salem with their six children in 1637 and then had two more. Mary Towne Eastey and Rebecca Towne Nurse died on Proctor's Ledge, while Sarah either escaped or got released. Sarah later won restitution – three gold crowns – for her sister's deaths.
The William Towne descendants include baseball Hall of Famer Ty Cobb, Mary's sixth great grandson. Vincent Price was Rebecca's seventh great grandson and Mitt Romney the eighth.
Clara Barton was a third great-granddaughter of Sarah.
Lucille Ball was a direct descendant of their brother Joseph, and of another accused witch: Rachel Vinson, who survived the trials. So did Lucy's eighth-great aunt, Mary Perkiins Bradbury, who escaped after her conviction and imprisonment..
Grace Coolidge was the seventh great-granddaughter of another Towne brother, Edmund, as well as convicted (and hanged) witch George Jacobs. Jacobs' sixth great-grandson – William Howard Taft — also made it to the White House.
One Witch, Many Salem Witch Trials Descendants
Probably no witch trials judge or victim had more famous relatives than George Burroughs. The only minister executed for witchcraft, he was smart, athletic, good-looking and catnip to the ladies. Cotton Mather hated him.
Before the unpleasantness of 1692-93, Burroughs preached in Salem. But then he left for a congregation in Falmouth (now Portland) because of a salary dispute (he didn't get paid). In April of 1693, Massachusetts officials arrested him in Maine as he ate dinner with his family. The court swiftly convicted him.
As he stood on a ladder at Proctor's Ledge, George Burroughs recited the Lord's Prayer—something witches supposedly couldn't do. But the hangman launched him into eternity anyway. The crowd that came to see the show then grew uneasy about the next four hangings scheduled that day.
Sitting above them on horseback, Cotton Mather told them Burroughs had received a fair trial. Besides, said Mather, he wasn't really a minister but the devil transformed into an angel of light. The crowd calmed down and watched four others die.
Burroughs, who had nine children, had a famous descendant. His sixth great grandson, Walt Disney, invented Mickey Mouse along with Maleficent, the witch in Sleeping Beauty. Burroughs also had a mess of distant cousins, including 21 presidents. (If you care:  both Adams, Bushes, Roosevelts and Harrisons; Washington; Jefferson; Taylor; Nixon; Ford; Carter; Taft; Coolidge; Harding; Hayes; Hoover; Cleveland.)
He also had a distant relationship to a presidential assassin. Burroughs was the 11th cousin nine times removed from Lee Harvey Oswald. Other of his hundreds of famous relatives include Marilyn Monroe, Benedict Arnold, James Taylor, Princess Diana and Bill Belichick.
Alexander McQueen
When British fashion designer Alexander McQueen learned that his ancestor, Elizabeth Howe, had been hanged for witchcraft, he did what fashion designers naturally do: designed a line of clothing inspired by the Salem witch trials. He called his Autumn–Winter 2007 ready-to-wear collection, "In memory of Elizabeth Howe, Salem, 1692."
McQueen unveiled his collection on a runway with a blood-red pentagram in a pitch-dark room. Critics called his shimmering gowns over the top and theatrical. Some of them, though, now belong to museum collections, including the Peabody-Essex Museum in Salem.
Art Imitates Life
Several other creative people have used their connections to the Salem witch trials in their work. Author Eve La Plante, for example, wrote a biography of her ancestor, Samuel Sewall.
And Sarah Jessica Parker played a ditzy witch in the Walt Disney film Hocus Pocus. Her 10th great-grandmother, Esther Dutch Elwell, stood accused of 'wickedly and feloniously sundry acts of witchcraft upon the body of Mrs. Mary Fiche.' Esther got off, though. She had another famous descendant, Norman Rockwell.
More Salem Witch Trials Descendants
Susannah North Martin died on Proctor's Ledge because the court thought it found a witch's tit on her body. She had several descendants in high places: her fifth great-grandson, Chester A. Arthur, served as the 21st U.S. president, and her eighth great-grandson served as the 46th vice president — Dick Cheney. Susannah's descendants also include Burl Ives and Mickey Rourke
Lucille Ball's ancestor Rachel Vinson spent months in the Ipswich jail, cold, sick and weak, after her arrest for witchcraft. She survived and won her release. Rachel also had a famous fourth great-grandson, Millard Fillmore, elected as president of the United States. Another descendant succeeded in entertainment: Richard Gere.
Humphrey Bogart's sixth great-grandmother Ann Pudeator, stood accused of forcing a girl to sign the Devil's Book, causing a man to fall out of a tree and turning herself into a bird. For those crimes, she hanged.
Ernest Hemingway was a distant cousin of Samuel Wardwell, an eccentric carpenter hanged for the pact he'd made with the devil 20 years earlier.
Kyra Sedgwick, related to practically every famous English-speaking person in history, had a distant relationship to William Stoughton, chief judge of the Court of Oyer and Terminer.

Many thinks to www.famouskin.com. Image of Sarah Jessica Parker By Georges Biard, CC BY-SA 4.0, https://commons.wikimedia.org/w/index.php?curid=72675978. Alexander McQueen By Ed Kavishe / fashionwirepress.com – E-mail to [email protected] by Ed Kavishe,https://creativecommons.org/licenses/by/3.0/ CC BY 3.0, https://commons.wikimedia.org/w/index.php?curid=9682401. This story last updated in 2023.