Seventeen days before Thanksgiving in 1959, a government bureaucrat set off the great cranberry scare with a warning: The iconic holiday fruit could be contaminated with a weed killer that caused cancer in rats.
Overnight, the American public turned on the iconic holiday fruit with a vengeance. Supermarket chains took cranberries off their shelves, restaurants crossed them off their menus and governors banned their sale within their state. The news media stoked the cranberry scare with unrelenting coverage. The San Francisco Chronicle ran a story about a housewife who dumped her cranberry jelly into the garbage can. She then "sat down and smoked a cigarette in relief at having just been saved from cancer," the story read.
It was the first major food scare since 1906, when Upton Sinclair exposed the horrors of the meatpacking industry in his book The Jungle. President Teddy Roosevelt, reading it at breakfast, supposedly threw his sausage out the window.
The cranberry scare of 1959 was a little different. It was the first of many food scares that involved carcinogenic chemicals, and it almost destroyed the cranberry industry.
In the end, it changed the way we eat cranberries for good. And it set a precedent that resulted in the repeal of a 1958 law that prevented cancer-causing chemicals in foods.
The Great Cranberry Scare of 1959
Nov. 9, 1959, goes down as Black Monday in cranberry history. On that day, Health, Education and Welfare Secretary Arthur Flemming held a well-attended press conference in Washington, D.C.
"The Food and Drug Administration today urged that no further sales be made of cranberries and cranberry products produced in Washington and Oregon in 1958 and 1959," he said. The reason: possible contamination by a chemical weed killer, aminotriazole, which causes cancer in the thyroids of rats.
Cancer in 1959 amounted to a death sentence, and one that people were increasingly aware of. Medical science had developed more accurate diagnostic techniques, finding cancers unnoticed in the past. Most cancers develop after age 45, and life expectancy had steadily increased since 1900. Men lived to an average age of 67, up from 46 in 1900.. Women lived to an average age of 78, up from 43.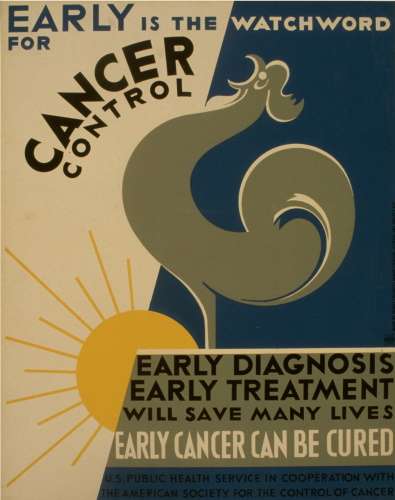 Scientists, though, didn't understand the disease in 1959. Radiation and chemotherapy were still experimental, and surgery was the only way to cure it. Early detection was the main weapon against cancer, so the medical community went all out to educate people about the early warning signs. It worked all too well.
In 1958, Congress passed a law called the Delaney Clause. It allowed zero tolerance for cancer-causing agents in foods. The clause said the mere possibility that an additive could cause cancer was the same as actually causing the disease.
Arthur Flemming
Arthur Flemming, the Grinch who stole Thanksgiving from the cranberry industry, had a long and distinguished career. President Eisenhower gave him the Presidential Medal of Freedom in 1957; President Clinton gave it to him in 1996.
In 1959, Arthur Flemming didn't think he had much choice in setting off the cranberry scare. The Delaney Clause allowed him no discretion. He didn't ban the sale of cranberries, but he may as well have.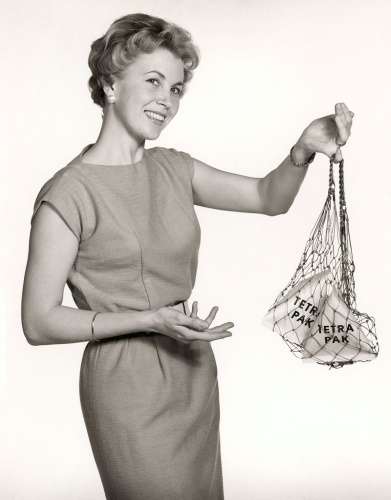 On that November day he told the press that unless the American housewife knew where cranberries came from, he said, "to be on the safe side, she doesn't buy." But there was no way for her to know.
The next day, most major newspapers featured headlines that screamed, "Northwest Cranberries Ordered Off Market‖" "Some of Cranberry Crop Tainted by Weed-Killer, U.S. Warns."
Suddenly, the cranberry was the second red menace facing U.S. consumers. Sales screeched to a complete halt.
No Berries
John Decas had just started working for the family cranberry business in Carver, Mass., when the cranberry scare started. "We had 40 trailer loads of cranberries canceled within one hour after that announcement," he told WBUR in 2019.
"My reaction at the beginning was, 'Oh my god. It's over. This cannot be my career'," For the rest of the year, the Decas family sold not one berry.
This Just In
Press coverage continued well into December. One newspaper reported
Iowa church ladies were warned from the pulpit to wear rubber gloves and face masks if they had to touch the berries.
According to another,
A hysterical woman in Mobile, Alabama, called an ambulance after washing cranberries to make her family's chutney recipe.
Oregon Gov. Mark Hatfield ordered cranberries off the commissary shelves of prisons, fearing riots. The military stopped shipping cranberries to servicemen overseas.
Nevada made it illegal to carry any cranberry product on a retail shelf. Health boards conducted dragnets confiscating cranberries in Ohio, New York, California, and Michigan.
Robert Williams & The Groovers hit the pop charts with their rockabilly hit, Cranberry Blues.
There's a brand new word all over the nation
All cranberries have contamination
If you want to be sure to not get sick
Don't touch a cranberry with a 10-foot stick.
The Cranberry Industry
Flemming's bombshell couldn't come at a worse time. Most cranberries then were sold around Thanksgiving and Christmas. On Black Monday, growers were in the midst of harvesting, sorting or warehousing more than half the crop. Processing halted completely as supermarket chains canceled order after order.
Cranberry growers had expected a record harvest of 1.273 barrels of cranberries that year. But that wasn't necessarily a good thing because the growers couldn't sell them all. Several hundred thousand barrels had been carried over from the previous year because of flat demand, increased productivity and improvements in storage and transportation.
The cranberry scare hit Massachusetts hardest. The tart little berries thrived in the bogs, peatlands and sandy soil in the southeastern corner of the state, on Cape Cod and on Nantucket. Massachusetts growers cultivated 12,800 acres of cranberry bogs, 60 percent of the national total. By 1959, some bogs had been in families for well over a century.
Fighting Back
The cranberry industry fought back. Cranberries were "pure and wholesome and untainted by any dangerous substance," said Ambrose Stevens, general manager of the Ocean Spray cooperative in Plymouth County in a press release.
Scientists testified before Congress and spoke to editorial boards , stressing the minuscule danger – if any – of aminotriazole. The New York Times opined. "…even if humans should be as susceptible to the drug as rats, people would have to consume fantastic quantities of contaminated berries to suffer any such ill effects."
Cranberry growers tried other PR ploys. In Plymouth, radio station WPLM held a party for 5,000 children and served cranberry juice.
Two presidential candidates took the cranberry industry's side. U.S. Sen. John F. Kennedy of Massachusetts drank a tall glass of cranberry juice in front of reporters and asked for more. Vice President Richard Nixon downed four helpings of cranberry sauce at a campaign stop in Wisconsin.
From the White House, First Lady Mamie Eisenhower claimed she'd served cranberry sauce for Thanksgiving. That backfired when the actress Rosalind Russell, a guest at the presidential table, let slip that she'd actually served applesauce instead of the poisonous relish.
Cranberry Ban
The cranberry scare didn't come as a complete surprise to the cranberry industry. The USDA had approved the weed-killer aminotriazole in 1953, but only for use after the cranberry harvest. The FDA also said it would not allow any residue whatsoever on any cranberry shipment.
Then in 1957 the FDA seized three million pounds of contaminated cranberries from Oregon. The agency didn't bother to test the fruit in 1958 because it thought growers had gotten the message.
The Ocean Spray cooperative, which represented three out of four growers, warned of the dangers of the zero tolerance policy. The industry could not afford even one violation, the cooperative said.
Then on September 18, 1959, Ocean Spray sent a letter to its members banning the use of aminotriazole in cranberry bogs.
Ending the Cranberry Scare
After Flemming ignited the red scare, cranberry growers did what they had to do. On November 18, nine days after his first press conference, industry groups met publicly with Flemming to find a solution. Rachel Carson, who would publish Silent Spring two years later, attended that meeting.
The FDA and cranberry industry laboratories agreed to test batches of cranberries. They'd then label them as safe, announce them as safe and return them to the shelves.
State agricultural departments, agricultural experiment stations and universities pitched in with the time-consuming process of detecting aminotriazole in cranberries.
In the end, the government ended up seizing only eight shipments of cranberries, two percent of the batches tested.
By Thanksgiving, shoppers could buy cranberries labeled as untainted in most regions of the country.
"Plenty of Safe Cranberries Here‖" proclaimed the San Francisco Chronicle.
Still, the damage was done. Cranberry sales fell to 20 percent of normal.
Two packers in Wareham, Mass., shut down, and in the spring of 1960 Ocean Spray announced it would lay off a third of its workers because of government interference. The cranberry scare wiped out hundreds of small growers. The large growers then snapped up their bogs, which consolidated power among the bigger operations.
Aftermath of the Cranberry Scare
Some newspaper editorials touted Arthur Flemming as a candidate for vice president. Other asked President Eisenhower fire him. Mail to the U.S. Government ran seven-to-one in his favor.
Flemming went on to chair the U.S. Civil Rights Commission and to serve as president of Ohio Wesleyan University, Oregon State University and Macalaster College. He died in 1996 at 91.
The cranberry industry ultimately recovered, with help from the government. It indemnified growers for their losses to the tune of $10 million. They'd asked for $27 million, though.
The industry also tinkered with the cranberry and came up with new products that could be sold year-round. Ocean Spray added water and sugar to cranberry juice, making it more appealing to the American palate. Then it blended cranberry juice with apple and grape juice, sold dried cranberries as craisins and put it in trail mix.
In 1996, Congress repealed the Delaney Clause as part of the 1996 Food Quality and Protection Act.
Mark Ryan Janzen in his dissertation on the cranberry scare, noted that Silent Spring has often been cited as the beginning of the environmental movement. But, he wrote, "the cranberry scare led the way in demonstrating that chemical regulation was a serious problem needing a solution."
Need some new ideas for your Thanksgiving feast? How about trying something old — and authentic — from the New England Historical Society's latest ebook. Available from Amazon (click here).
With thanks to Mark Ryan Janzen, "The Cranberry Scare of 1959: The Beginning of the End of the Delaney Clause."
Images: Buzzards Bay cranberry harvest by By -jkb- – Own work, CC BY 3.0, https://commons.wikimedia.org/w/index.php?curid=8426443. Housewife By Tetra Pak – https://www.flickr.com/photos/tetrapak/6498149947/in/photostream/, CC BY-SA 2.0, https://commons.wikimedia.org/w/index.php?curid=17737480. Cranberry bog By Photo by Keith Weller – Image Number K4414-14 ( http://www.ars.usda.gov/is/graphics/photos/k4414-14.htm ), Public Domain, https://commons.wikimedia.org/w/index.php?curid=146690. Cranberry juice in Israel By Nizzan Zvi Cohen – Own work, CC BY-SA 4.0, https://commons.wikimedia.org/w/index.php?curid=50876824. This story updated in 2022.