Young John Adams frustrated his pious father and vexed his hot-tempered mother with his dislike of school and love of the outdoors.
Not until a teacher inspired him did young Adams apply himself to his books.
He was born Oct. 30 (New Style), 1735, in Braintree (now Quincy) in the Province of Massachusetts Bay. He would have two younger brothers, Peter, with whom he was close, and Elihu, who died of disease in the American Revolution.
His great-great-grandfather Henry Adams had come to Massachusetts in 1630 as part of the Great Migration of Puritans from England.
Young John's father, Deacon John Adams, was a pious, well-respected farmer who made shoes in the winter and never owned more than 200 acres of land.
Deacon Adams was 15 years older than and socially inferior to his wife, Susanna Boylston. She belonged to a wealthier Brookline family, grandniece of the doctor who pioneered the treatment of smallpox.
Young John Adams
One week after his birth, John Adams received baptism by the Rev. John Hancock, father of the John Hancock who signed the Declaration of Independence.
His father saw that his oldest son was extremely smart, and decided he would go to Harvard to become a minister.
Young John Adams had no interest in the ministry.
"I thought that the Study of Theology…would involve me in endless Altercations and make my life miserable," he wrote as an adult.
Deacon Adams sent his son to grammar school to learn Latin so he could enter Harvard. Adams remembered his teacher, Joseph Cleverly, as a 'tolerable Schollar and a Gentleman,' but so lazy he didn't teach arithmetic.
As a result, young John Adams got a copy of the 1703 edition of Cocker's Decimal Arithmetick and taught himself.
He sometimes skipped school to hunt and fish. He later wrote,
I spent my time as idle Children do in making and sailing boats and Ships upon the Ponds and Brooks, in making and flying Kites, in driving hoops, playing marbles, playing Quoits, Wrestling, Swimming, Skating, and above all in shooting, to which Diversion I was addicted.
He liked girls — a lot — and spent many evenings in the society of young ladies.
He also loved hunting, so much he brought his gun to school so he could begin shooting game as soon as classes ended. Cleverly scolded him for it. Adams then left the gun at the home of an elderly neighbor near the school. On the way home he killed crows and squirrels.
Farmer John
At the age of 10 he told his father he didn't care for learning and wanted to take up farming. His father took him out of school for a day and put him to work cutting thatch, a dirty, miserable job.
At the end of the day, young John Adams returned home tired and sore.
"Well, John, are you satisfied with being a farmer?" Deacon Adams asked.
"I like it very well, Sir," he replied.
Nevertheless, he went to school the next day.
Finally at 14 he told his father he didn't hate learning, he just didn't like his teacher.
The very next day his father sent him to a private school down the road.  Joseph Marsh, a better teacher than Cleverly, ran the school. John Adams abandoned his wayward youth, and he began to study in earnest.
He gave up his interest in sports, and "even … the Society of the Ladies."
Harvard
In a little over a year, Marsh declared 15-year-old John Adams ready for Harvard. He agreed to take the boy to Cambridge for his entrance examinations. However, on the day they planned to leave, Marsh took sick and told Adams he had to go alone.
Adams' biographer David McCullough described what happened next:
The boy was thunderstruck, terrified; but picturing his father's grief and the disappointment of both father and teacher, he "collected resolution enough to proceed," and on his father's horse rode off down the road alone, suffering "a very melancholy journey."
Harvard not only admitted young John Adams, the school awarded him a partial scholarship.
"I was as light when I came home, as I had been heavy when I went," Adams later wrote.
 *  *  *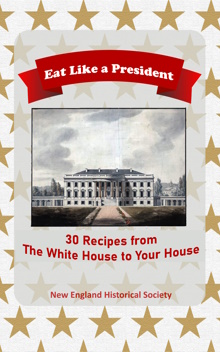 Now available in paperback. Order your copy from Amazon by clicking here.
Photo of John Adams' birthplace: By Daderot at the English language Wikipedia, CC BY-SA 3.0, https://commons.wikimedia.org/w/index.php?curid=2438038. This story was updated in 2023.