Fidelia Bridges often felt lonely and sad, but her exquisite paintings convey a lyrical joy in the birds and flowers she loved.
During her lifetime, she was one of the very few women artists who could support herself with her work.  Though now largely forgotten, she earned renown among the artists of her time.
Fidelia Bridges limited her subjects to birds and plants, which she rendered with exquisite detail and a poetic sensibility.
She  "Paints as if the year were all springtime," wrote one critic.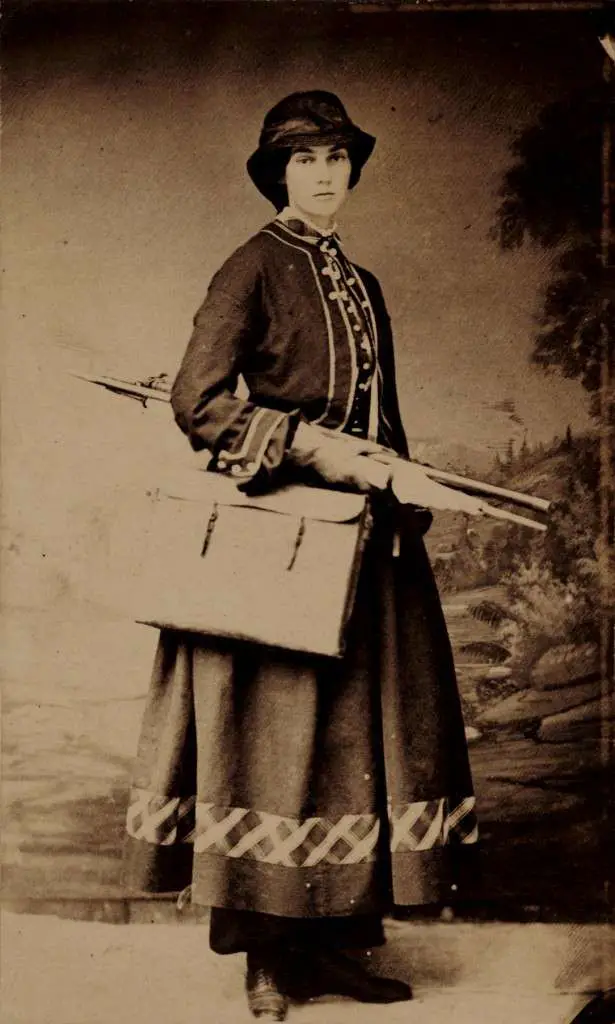 Fidelia Bridges
Fidelia Bridges was the daughter of a Salem sea captain who plied the China trade. Like another Salem artist, Frank Benson, she loved the outdoors.
She was born May 19, 1834, to Capt. Henry Gardiner Bridges and Eliza Chadwick Bridges. Her father carried a set of Shakespeare's works with him on his voyages and was an accomplished carver. He is said to have brought back many curios for what is now the Peabody-Essex Museum. The family lived at 100 Essex Street, now known as the Fidelia Bridges Guest House.
When Fidelia Bridges was 15, her father died while overseas in Whampoa. He was buried in Macao, China. Her mother died three hours before the news of Henry Bridges' death arrived in Salem.
Fidelia's oldest sister Eliza taught school and cared for her orphaned younger siblings, including Elizabeth and Henry. Their father's death forced Eliza to auction the family furniture and move to a smaller house.
Fidelia studied drawing during her convalescence from a long illness. Then, to support herself, she got a job as a mother's helper to a successful Quaker merchant, William Augustus Brown. Brown moved his family to Brooklyn, N.Y., and Eliza, Elizabeth and Henry followed Fidelia.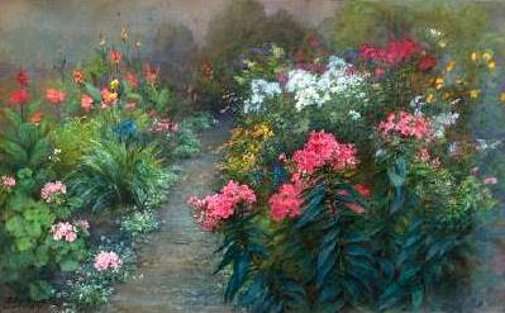 Eliza started a school in Brooklyn, but died of tuberculosis after two years. Fidelia and her sister Elizabeth took up the running of the school.
Discovering Art
Fidelia Bridges had befriended Anne Whitney, an acclaimed artist who designed the sculpture of Sam Adams in Boston's Dock Square. Whitney encouraged her to pursue her art and, with the Browns' financial help, she studied art in Philadelphia with William Trost Richards. Richards, renowned for his realistic paintings of the White Mountains, took Fidelia under his wing.
She opened her own studio in Philadelphia, and collectors began to buy her work. In 1865 she returned to Brooklyn, establishing a studio on the top floor of the Browns' house with Anne Whitney and Whitney's companion, Adeline Manning, a painter from Boston.
At the end of the Civil War, she studied art in Rome for a year. American artists then had to go to Europe to study great works of art because the United States had no public collections. Fidelia traveled with Whitney and Manning, who belonged to actress Charlotte Cushman's circle of expatriate American women.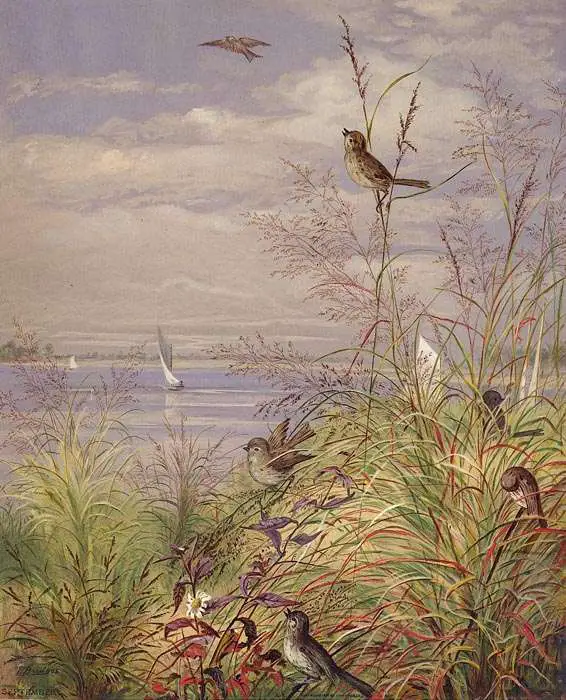 Back in the USA
Fidelia returned to the United States in 1868, where she exhibited her watercolors of flowers and birds at the National Academy of Design. She painted some of her best works in Stratford, Conn., where the marshes and meadows along the Housatonic River gave her much to paint.
In 1881, she began working for Louis Prang, the Boston printer who popularized the Christmas card in America. She continued with Prang until 1899. In the meantime, she worked as a governess to Mark Twain's three children.
By 1890 she was living in Stratford, Conn. Two years later  she moved to Canaan, Conn., where she lived in a cottage on a hill that overlooked a stream. Notable American Women, 1607-1950 described her thus:
She soon became a familiar village figure, tall, elegant, beautiful even in her sixties, her hair swept back, her attire always formal, even when sketching in the fields or riding her bicycle through town. Her life was quiet and un-ostentatious, her friends unmarried ladies of refinement and of literary and artistic taste who she joined for woodland picnics and afternoon teas.
She wore black in the winter, gray linen in the summer.
She visited her brother Henry in England. He had become a tea-taster in London and collected Asian art. Her paintings developed an Oriental cast, with asymmetrical composition and blank backgrounds.
She died May 14, 1923, and was buried in the Mountain View cemetery in Canaan, where a bird sanctuary was named after her. For years afterward, her friends put wildflowers on her grave on Memorial Day.
In New England, the New Britain Museum of American Art,  Peabody Essex Museum and the Wadsworth Atheneum Museum of Art exhibit her paintings.

This story about Fidelia Bridges was updated in 2023.