You've heard James Lord Pierpont. Everyone has. And in three weeks' time, you'll hope you never have to hear his music again.
James Lord Pierpont
In 1832, James Lord Pierpont left his Boston, Mass., home for a boarding school in New Hampshire at the age of 10. The son of a strict Unitarian minister, John Pierpont, he wrote to his mother about how much he enjoyed his sleigh ride through the beautiful countryside. That vision and his enjoyment of the sleigh racing in Medford, Mass., where he lived as a young man, are credited as the inspiration for Jingle Bells.
The song, one of the most popular ever, was the first song broadcast from space during a Gemini mission in 1965.
Behind this ubiquitous Christmas carol was an unusual man with a taste for adventure, risky business and lovely ladies. A few things you may not know about James Lord Pierpont:
1. He Was a Wild Child.
He had an untamed childhood. Pierpont probably went to boarding school because he had a wild streak in him. It manifested itself at 14 when he ran off to join the crew of a whaling ship in the Pacific. From that experience, he moved on to serve in the U.S. Navy until he reached 21. Not the most successful venture, he returned to land a few years later and lived with his parents.
2. Gold Fever Got  Him.
Before he settled into a career as church organist, music teacher and song writer, James Lord Pierpont tried his hand at panning for gold. Like many New Englanders, his fling with the California gold rush turned out badly.
He left his wife and children behind in Massachusetts with his parents in 1849 and set up shop as a daguerreotype artist in San Francisco. Daguerreotypes appealed to people who wanted a picture of themselves to commemorate their California adventures. Unfortunately, Pierpont lost everything in a fire in May of 1851. He would later set his story to music in the song, The Returned Californian. The lyrics talk about a young man being duped into believing he'll find riches in the California gold mines only to wind up disappointed and broke. One stanza reads:
There's my tailor vowing vengeance and he swears he'll give me Fitts,

And Sheriff's running after me with pockets full of writs;

And which ever way I turn, I am sure to meet a dun,

So I guess the best thing I can do, is just to cut and run.
And run home he did.
3. He Had Georgia On the Mind.
He supported the South during the Civil War. Pierpont's brother John was a Unitarian minister, like their father. Both ministers actively supported the abolitionist cause, and in the 1850s the younger John went to Savannah, Ga., to preach at a Unitarian Church.
James Lord Pierpont soon followed him and took the post of musical director for the church. But John's anti-slavery views were not popular. As enmity toward his church heated up, John left Georgia to return to the North. James, however, stayed on. His first wife had died and James married the mayor's daughter.
So when war broke out he sided with the South (while his aged father fought for the North). James served as  a company clerk in a volunteer unit, and he wrote several songs popular among Confederate soldiers, including Strike for the South and We Conquer or Die.
4. It Wasn't Always Jingle Bells.
Pierpont originally released Jingle Bells under a different name: One Horse Open Sleigh. He wrote it for music producer John Ordway, a native of Salem, Mass. Ordway had a varied career as a physician, politician and music store owner in addition to running a minstrel show.
Pierpont wrote The Returned Californian for Ordway's troupe, as well as One Horse Open Sleigh. Two years later it was reissued as Jingle Bells.
5. The Song Was Risque in its Day.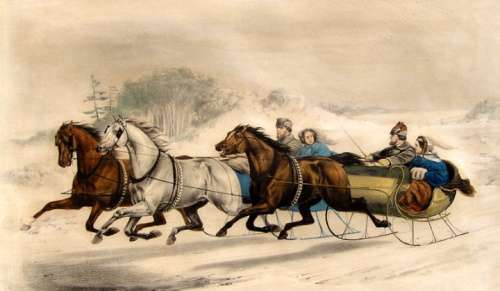 The song is naughtier than you might think. A relatively tame carol today, in its day Pierpont's tune was the equivalent of a Beach Boy's song about fast cars, pretty girls and sneaking off to be together in private. It might even be a drinking song, as Medford had a flourishing rum-making industry. Pierpont was also known to imbibe. Not to mention that a sleigh was one of the few places where a boy and girl could be alone and unsupervised.
The second verse is more risqué than the first, describing a boy and girl sleighing together behind the fastest horse they could find, with the lyric:
Now the ground is white

Go it while you're young,

Take the girls to night

And sing this sleighing song;
6. There's an Origin Controversy.
The song is undoubtedly inspired by the sleighing scene in Medford, where young people used to race sleighs. But it's less clear where James Lord Pierpont wrote it. Massachusetts students of the song argue he wrote it in Medford, with some even claiming to know where.
Georgians, however, point out that the song was released in 1857, long after Pierpont had moved south. It had to be written there, they say.
Could both be right? Was part written in Medford and part in Georgia? The answer was probably forever buried with Pierpont when he died in 1893. (Another historical tidbit about Medford-related holiday songs: The Paul Curtis House in Medford was grandfather's house in the song Over the River and Through the Wood.)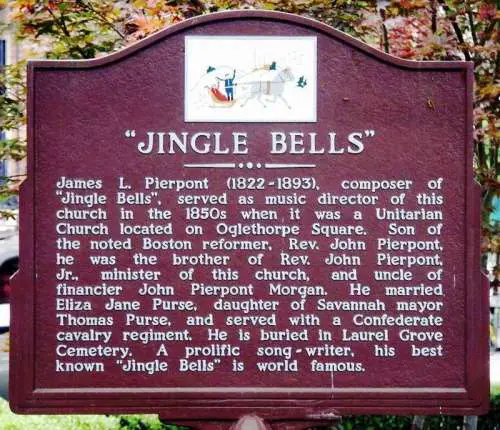 7. It Wasn't a Christmas Song.
While it may not be clear where Pierpont wrote Jingle Bells, it's well established that he didn't intend it as a Christmas song. The song makes no mention of Christmas and, if written for any specific holiday, it was more likely Thanksgiving.
Ordway performed it in the fall for audiences in Boston, and some say Pierpont performed it at a Thanksgiving concert for his church. However, as it caught on popularly, people began singing it during the Christmas season. They've identified it as a Christmas song ever since.
8. He Almost Didn't Get Credit.
Pierpont almost lost his connection to the song. Jingle Bells wasn't inordinately popular upon its release. After James Lord Pierpont died, his son had to renew the copyright. Only a disciplined fight prevented the song from attribution as "traditional."
9. He Had an Un-Christmasy Nephew.
James Lord Pierpont was J.P. Morgan's uncle. We can't imagine a less-Christmas-like character than a Wall Street banker. Nevertheless, they were family.
10. Bob Dylan Paid Homage to Pierpont, Sort Of.
He got a tip of the cap from Bob Dylan. Pierpont contributed to the song Gentle Nettie Moore, about a man pining for a girl sold into slavery. Dylan revived the name in his 2006 song, Nettie Moore.
 *  *  *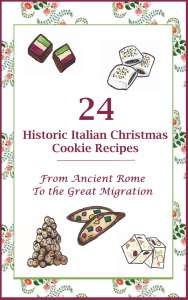 The Christmas holiday actually began in ancient Rome — and so did Italian cookies. The New England Historical Society's new book, 24 Historic Italian Christmas Cookie Recipes, tells you how to make those delicious treats. It also bring you the history of the Italian immigrants who brought them to New England. Available now on Amazon; just click here.
This story about James Lord Pierpont was updated in 2022. You may also want to read about another holiday song that describes sleighing in Medford, Mass., here. 
Image of historical marker By Deirdre 14:42, 28 February 2007 (UTC) – Own work, CC BY-SA 3.0, https://commons.wikimedia.org/w/index.php?curid=1726520.